Calgary
Alberta, Canada
Brooks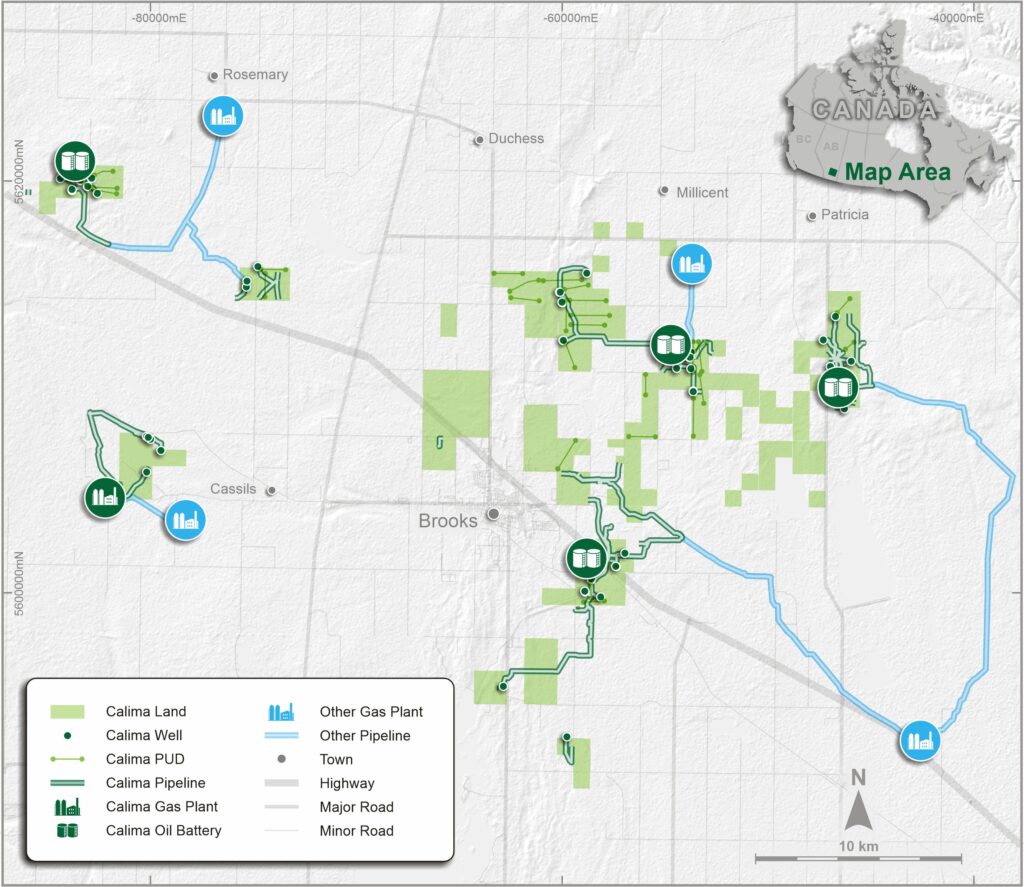 Blackspur has established a core position of land (~83 net sections) and significant infrastructure that creates a foundation for growth and expansion with year-round access. Blackspur has drilled 48 wells to date.
Brooks production comes from the Sunburst and Glauconitic formations. The Sunburst Formation can be developed at low cost (<C$1m/well) delivering economic rates of return. Blackspur's existing infrastructure can process up to 7,000 bbl/d oil.
Future growth from the Brooks asset will come from the 147 net locations that have already been identified. These locations include the booked 16 Sunburst and 17 Glauconitic PUDs. Additional reserves are expected to be realized through implementation of enhanced oil recovery projects.  Blackspur recently initiated a waterflood in the Countess J2J Pool which is expected to show results in the near term.  
The Sunburst wells being drilled are conventional open hole horizontal wells, meaning they require no stimulation such as hydraulic fracturing.  The true vertical depth (TVD) of the target Sunburst zone is ~1,000m and the average lateral length of the horizontal section is 775 meters.  The combination of the shallow target depth, relatively short horizontal length, lack of need for stimulation, and short tie-in, results in an all-in cost estimate for each well to be C$1 million.  The new wells will be processed at existing Blackspur oil facilities. Well economics are summarised below in Table 1: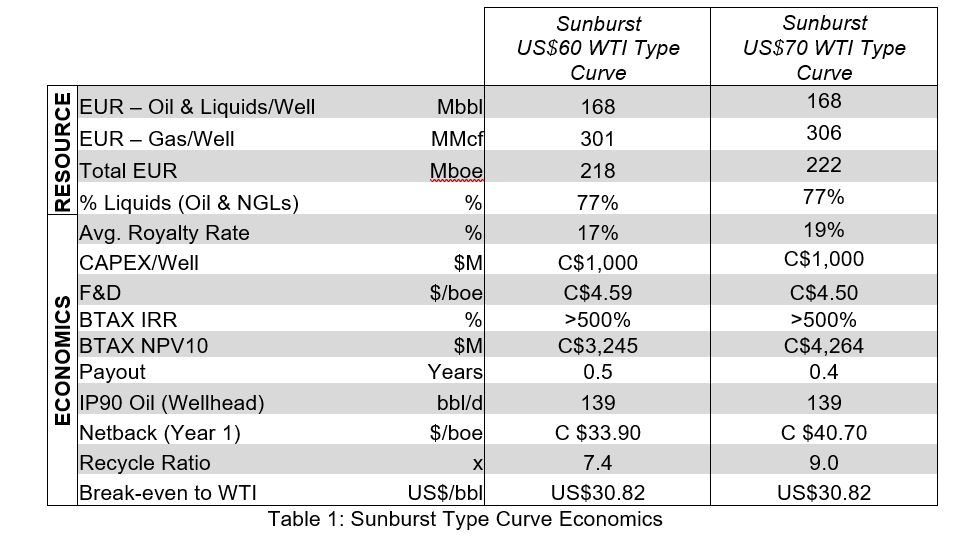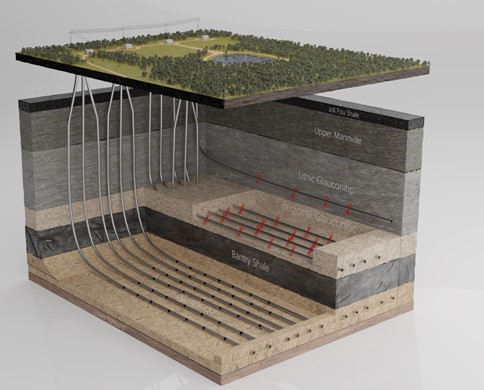 1 Shows the average of the 22 wells Blackspur drilled compared to the type curve and Insite's weighted average PUD location. The type curve is based on our 2P Insite EUR for all the Sunburst wells drilled to date that have produced.
2 Refer to the Reserve Evaluation – Blackspur Oil Corp. Acquisition announcement dated 25 February 2021 (pages 15-24). The Company is not aware of any new information or data that materially affects the information included in the referenced ASX announcement and confirms that all material assumptions and technical parameters underpinning the estimates in the relevant market announcement continue to apply and have not materially changed.
3 Flat pricing: US$60.00/bbl WTI and US$70 respectively, C$2.50/GJ AECO, US$12.00/bbl WCS differential and 1.25 CAD or AUS/USD.
4 Break-even prices include DCET and the point at which IRR is zero and it is no longer economic to drill that play type. They are calculated by sensitizing WTI while maintaining other price streams constant.