Our Strategy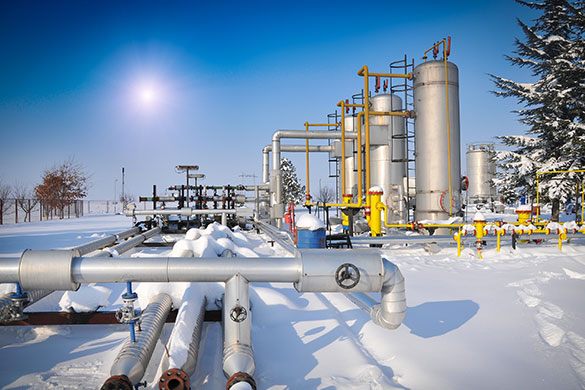 Calima is a free cash flow and growth focussed Canadian Oil and Gas Producer and Explorer. Calima completed a transformational merger with Blackspur Oil during 2021 and successfully transformed into a high margin oil and gas producer leveraged to WTI pricing plus exposure to rising natural gas prices via its strategic holdings in the Montney Formation.
Calima is a returns-focused growth producer with top tier assets, positive cash flow and a strong focus on ESG. Calima's assets in Alberta (Brooks and Thorsby) are a de-risked asset base with existing wells and booked reserves with extensive 3D seismic.

The Brooks and Thorsby assets are low-cost, cash flowing assets with long-term upside. Calima plans to continue development drilling on these assets to further increase production. Calima has planned by Year End 2022, that the Brooks and Thorsby assets will grow production to 5,500 boe/d. Calima's strategy involves executing strategic acquisitions of adjoining tenements to further increase production.
Brooks
Calima has established a core position of land (~63 net sections) and significant infrastructure that creates a foundation for growth and expansion with year-round access.  The Brooks asset averaged production of a net ~2,400 boe/d in Feb 2022 with a 94% working interest. Calima has drilled 60 wells to date.
Brooks' has potential to add offsetting ~49 net sections through Crown and freehold leasing, contributing an additional 130 net locations. Wells at Brooks have consistently outperformed type curve in both the Sunburst and Glauconitic reservoirs. The infrastructure is owned and operated by Calima has significant capacity for sizeable growth.
Thorsby
Thorsby provides a consolidated land base of >105 net sections (>62,000 net acres) that will be efficiently developed through a network of multi-well pads. The Thorsby asset has year-round access and averaged production of ~1,825 boe/d in Feb 2022 in the Sparky Formation.  Calima has drilled 15 wells to date.
Calima holds an 88% Working Interest in Thorsby land, of which ~92% is undeveloped and represents additional production and reserves potential. Furthermore, there is potential to add offsetting ~22 net sections through Crown and freehold leasing, contributing an incremental 45 net locations.
Montney
Calima holds a 10-year Continuation Lease over 49 sections (33,643 acres) of land awarded as a result of the 2019 drilling campaign on the Calima Lands. Approval to construct and operate a multi-well production facility has been granted by the BC Oil and Gas Commission, which includes a permit to construct a pipeline to connect the Calima well-pad with regional pipeline and processing infrastructure. The pipeline will connect existing and future Calima wells to the Tommy Lakes infrastructure with capacity to transfer up to 50 mmcf/d of wet gas and 2,500 bbls/d of wellhead condensate through to the North River Midstream sales line, providing access to the Canadian and US markets to AECO, Alliance and T-North/Station 2.
The Montney Lands present Calima with multiple options, if the Montney runs to production, Calima has existing infrastructure to allow production up to 11,000 boe/d. There is also potential for FID or completion of a strategic transaction on the Calima Montney lands and infrastructure.