Environmentally responsible oil and gas producer in Western Canada
Latest aNNOUNCMENTs
ASX Announcements
Latest Presentation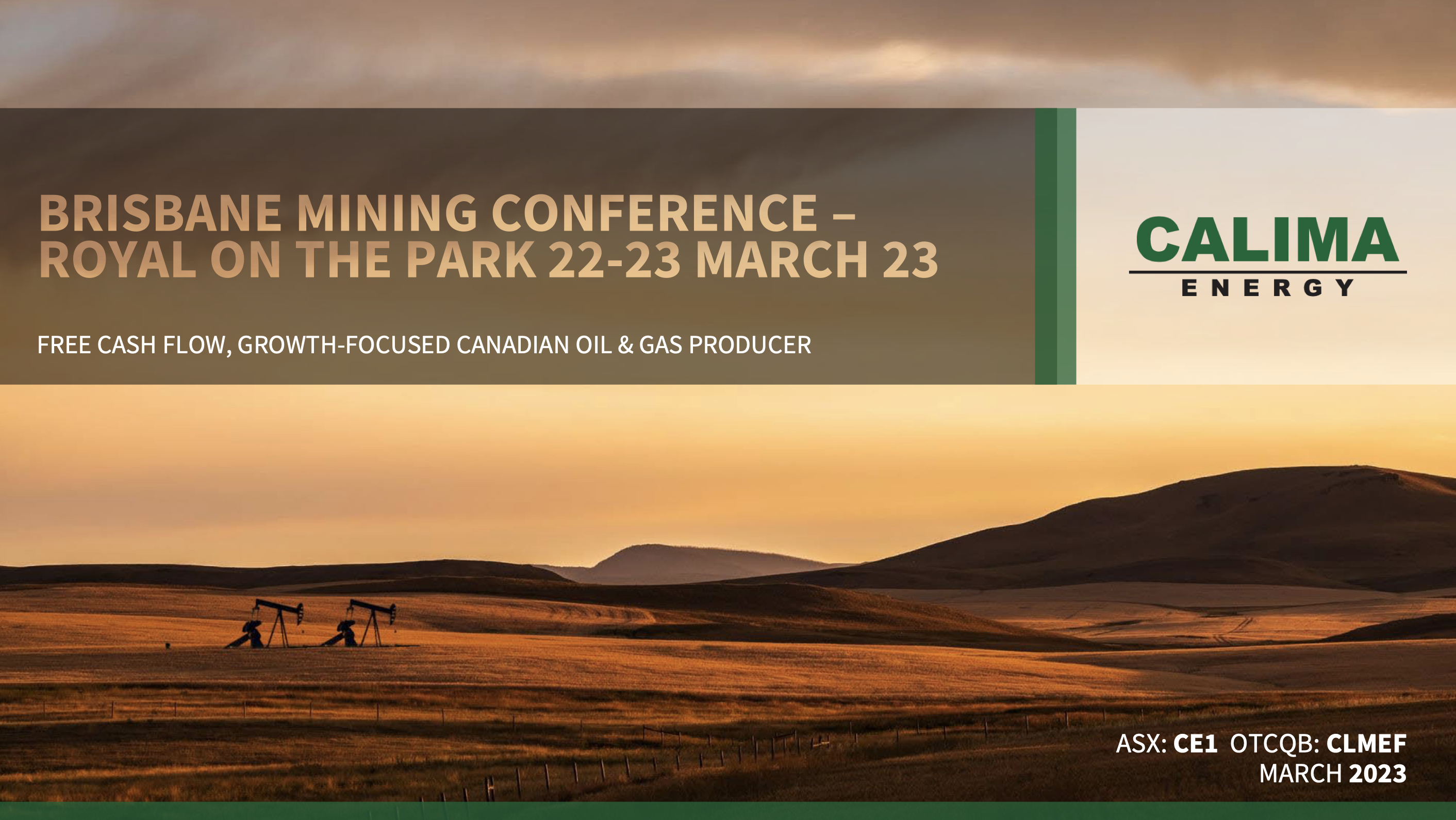 Shareholder Information
Calima Energy Limited's share register is maintained by Computershare Investor Services.
Website: https://www.computershare.com/au
Phone: +61 1300 850 505
About US
Calima Relist After Blackspur Merger
Things just got real for Canada focused oil and gas company, Calima Energy. The company has managed to lock away a A$38m capital raise for the acquisition of private Canadian outfit, Blackspur Oil that will see Calima transition into an oil and gas producer overnight.

Our Story
Canada is a world class investment destination and the combination of the Blackspur production assets and the Calima Montney liquids rich gas will create a self funding energy company with cash flow, reserves and leverage to rising energy markets in North America. We welcome the Blackspur team.